JB

Cleaning Services

"Don't Get Caught Up In the Dust"

As an essential services business, we want to assure you that we are remaining open during the COVID-19 situation. Keeping your living / working conditions sanitized is key, so we are taking extra precautions to keep you and your property safe & healthy. Employees are all wearing booties and protective gear to reduce the possibility of spreading the virus or any other contaminants into your home or office. If you need or would like more frequent cleanings or need anything special done,
please don't hesitate to ask.
Our New Product Line!
Introducing JB Cleaning's solutions for your home or office. Our new range of cleaning sprays and supplies will have your home feeling like it was just professionally cleaned.
Our exclusive product line was designed with our customers in mind. Use our proprietary blends to spot clean in between our cleaning appointments to maintain the ultimate in cleanliness and freshness.
Nobody does it better.

Professional Cleaning Company
Serving All of Long Island
Searching for a cleaning company for your Long Island home or business? Call the pros at JB Cleaning Service and "Don't Get Caught Up In The Dust". We offer professional and reliable cleaning services to local Long Island clients at fair and reasonable prices. Our courteous and professional team has the knowledge, tools and experience necessary to help with all your cleaning needs. Give us a call today to learn more or to schedule your first cleaning.
Give Us a Call: (516) 640-6576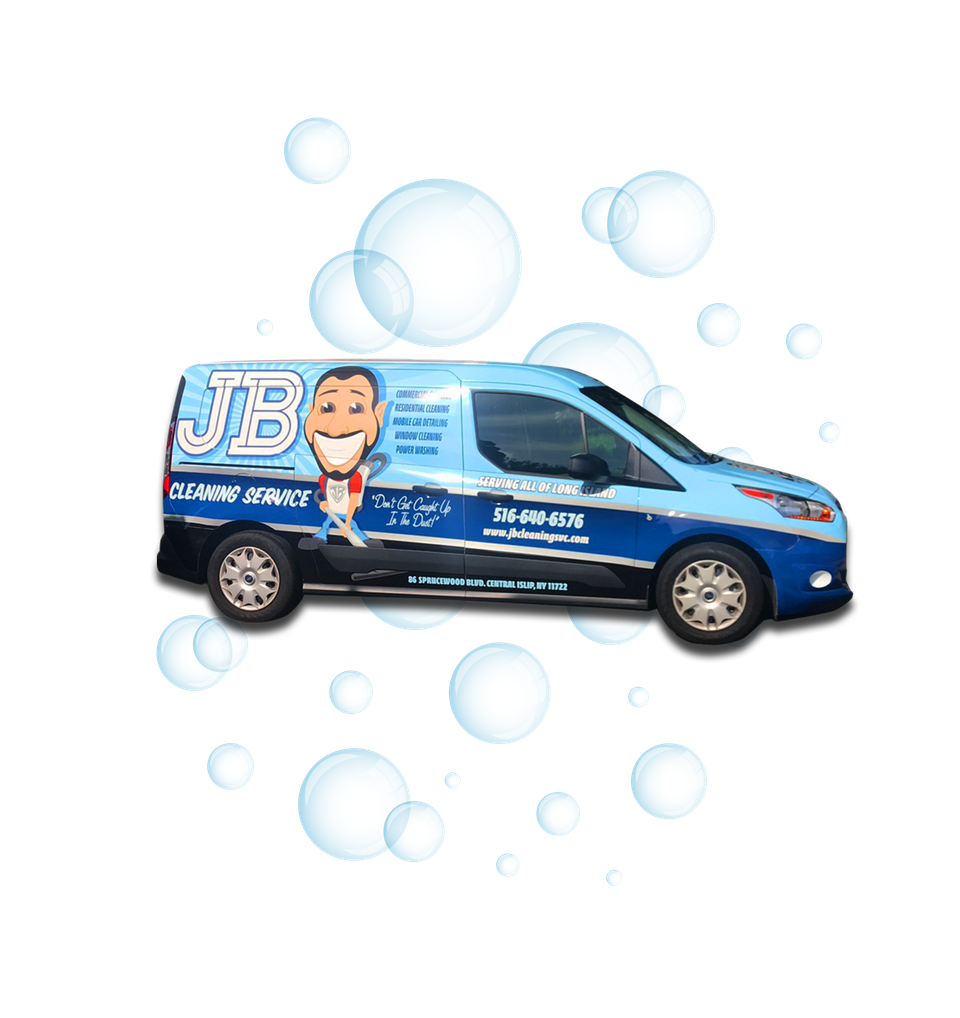 Why Choose Us?
Fast, friendly, affordable and fully insured, JB Cleaning Services is well known throughout the Long Island area. Serving homes and businesses from Cedarhurst to Greenport and Bayport to Smithtown, we have gained the trust and respect of many clients.  At JB Cleaning Services, we stand behind all of our work, with customer satisfaction being our #1 priority.

We offer different cleaning frequencies according to your needs and preferences including weekly, bi-weekly, monthly or occasional or one-time cleans. Contact us to learn more about my incredible cleaning service and how we can help you today!

Call Today: (516) 640-6576
NEW Electrostatic Cleaning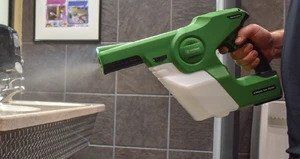 It's an exciting time for JB Cleaning!! We now offer ELECTROSTATIC SPRAY cleaning. Because of the current COVID Pandemic facing us, JB Cleaning is excited to offer the most efficient and cutting edge disinfecting treatment for your commercial and residential properties. We're trained and ready to inform you about how this technique will help better protect your family and facility against germs of today and the future!

Get a Free Estimate
Call 516-640-6576
or send us a message using the form below.
Customer Testimonials
 
"I have been using  JB Cleaners for almost a year. They are fast, honest and reliable and do a FANTASTIC job. Since the first time JB Cleaners has come I never have to tell them what to do, its automatic. I would highly recommend JB cleaners to anyone!"

- Debbie B.
"I first found JB Cleaning Service through Groupon and I was so glad I found them. I have a very busy house with 6 large dogs and 2 kids. It is very hard keeping the house clean. JB Cleaning Service does an awesome job cleaning for me. When he leaves the counters and floors are shining. I definitely would recommend JB Cleaning Service to anyone looking to get their house nice and clean!"

- Tammy A.
"JB Cleaning service does a wonderful job cleaning my home. They are dependable (always on time) honest and accommodating. When JB Cleaning service is done my house not only looks and is clean but it smells great! I love JB Cleaning Service."

- Susan K.